The Measurable Workplace
Leading organizations know that data can help drive them forward, yet they struggle to navigate the challenges that often come with vast amounts of "big data."
Steelcase Workplace Advisor is a cloud-enabled system that collects and analyzes data to provide organizations with meaningful insights about how their people work, and how their workplace can help.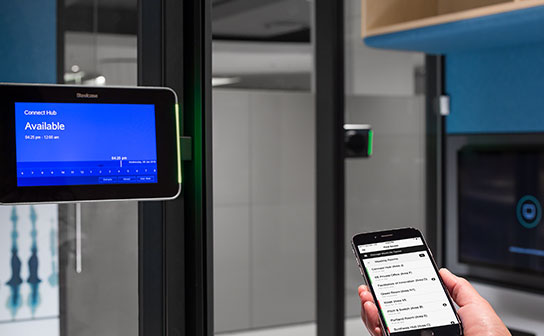 Steelcase RoomWizard is a scheduling system that provides a solution that manages open and closed collaborative spaces far more effectively than first-come-first-serve. Now users can book rooms and reserve meeting spaces knowing there won't be a hitch, making it easy to get the most out of their connected spaces.
Use RoomWizard as a stand-alone system, or seamlessly book rooms with an existing reservation system such as Microsoft® Outlook®, Lotus Notes®, Google Calendar® or other software systems.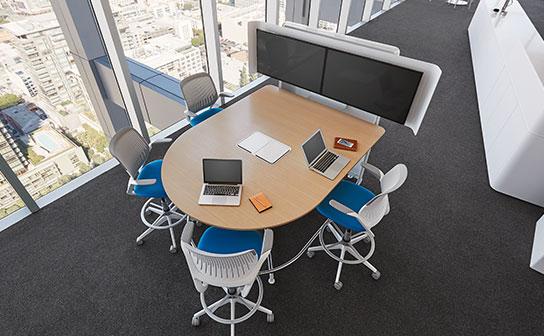 Steelcase's media:scape solution integrates technology and furniture to bring people, space and information together for a greater collaborative work environment and more productivity than ever before.
National's Mio solution Flexibility, technology, and style make Mio an optimal solution.Mio collaborative tables are versatile and highly functional. With single-sided and double-sided units, and a variety of worksurface shapes, sizes, and materials, Mio embraces the evolving work culture. Available at desk height or bar height, Mio adapts to any style and any application.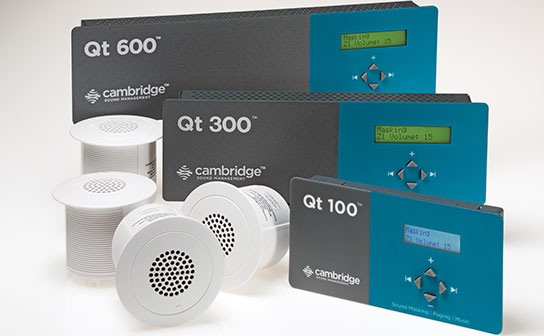 Steelcase QtPro is a complete enterprise solution supporting multiple zones. A variety of control modules and volume adjustable emitters help fine-tune the appropriate solutions for offices from thousands of square feet to hundreds of thousands of square feet. In addition to sound masking, QtPro supports music and paging. Network control provides the ability to adjust volume levels and access advanced features over a local network.
Ultra THIN
Thread offers a workplace solution unlike any other.
Its ultra thin design lays nicely underneath the carpet.
At a height of just 3/16″, Thread's power track seamlessly integrates into a space, providing power to furniture and users, without impacting foot traffic.